Our Staff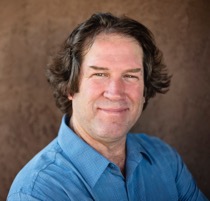 Steve Henry has more than 30 years of experience in the areas of technology management, software development, and business process improvement. His expertise has helped companies use technology to drive increased sales and improved efficiency. Steve's portfolio of qualifications covers software development, training, sales, operations and general management. He has shown his ability to respond to challenging business situations with solutions that fit the end user's needs.

As Senior Information Systems Manager for two different divisions of Qualcomm, Inc., Steve demonstrated his skills by providing strategic and tactical direction, managing large and small scale projects, leading both software acquisitions as well as development efforts to address complex, world-wide business requirements. His responsibilities included resource allocation, schedules, risk assessment, business process establishment and re-engineering. Steve has also worked as a technology consultant to Burlington Northern Railroad, Broadcast Microwave Systems, Northern Telecom and others, assisting with technology implementations, project management and business process improvement projects.


As a key contributor in businesses ranging from small retail operations to worldwide high technology companies generating over $2 Billion, Steve brings valuable insight and knowledge regarding the leadership and management challenges from startups to major growing companies. Coupled with his software development, CRM, ERP and accounting experience, Steve provides the experience a business needs to stay competitive and productive.
Other Resources


Other Actoris Consulting resources includes staff and partners that offer expertise in the areas of web site development, application automation, and graphic design.